ACCOMMODATION PLAN
HOME(Japanese Site) >Please choose your favorite plan
Ryokan Taishoro is a Nara accommodation that welcomes foreigners.
I think people tend to have anxiety about traveling to Japan. We will do our best to assist you during your stay.
Nara was once the capital of Japan. Located at the foot of Mt. Miwa, which is said to be the mountain of God, you can enjoy a nostalgic atmosphere that you cannot experience while staying at a hotel.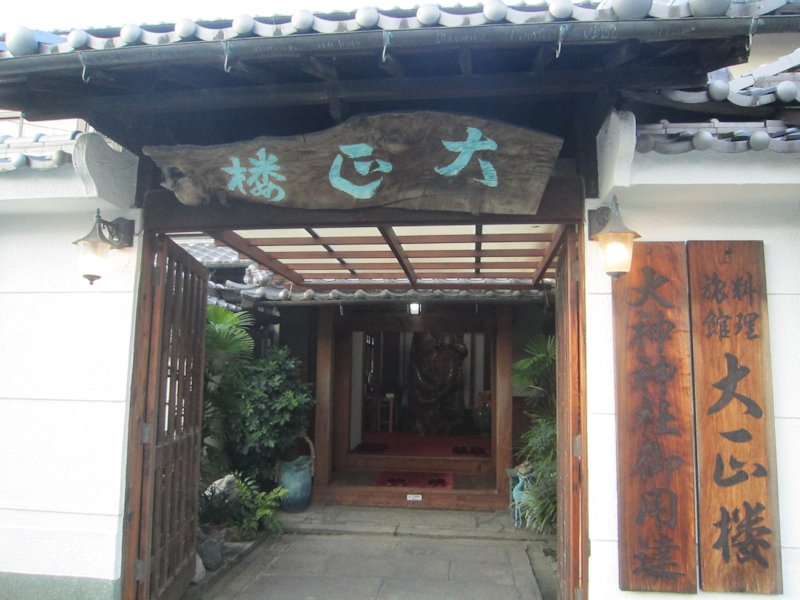 Please choose your favorite plan.
Just Stay Plan one night 6,600yen
B&B Plan one night with breakfast 8,250yen
Standard Plan one night with two meals 13,200yen
Sweet Plan one night with two meals 16,500yen
【TEL】 +81 0744-42-6003
Ryokan Taishoro is located in Sakurai City Nara Prefecture.
Taishoro is located in Miwa, Sakurai city, Nara prefecture.It is an inn full of atmosphere.
This inn has been loved by all people since the Taisho period.Taishoro was founded in the first year of the Taisho period. The shop name itself expresses its history.
We only accept payment in cash. It is unable to pay on credit card.
Cancel charges
100%: on the date of check-in date or No-Show
30 %: for 7days prior to stay
We have our own twitter and facebook account.
If you need more information, please follow me on Twitter, and Facebook.
Please do not hesitate to contact us if you have any questions or concerns regarding tourist attractions in Nara.
Please travel to Japan and make wonderful memories !