Japanese-style room surrounding the courtyard
STAY >Japanese-style room with a calm atmosphere
The rooms of ryokan taishoro are mainly divided into two types. Whether the room has a private toilet or not. For rooms with shared toilets, toilets are generally located right next to the room.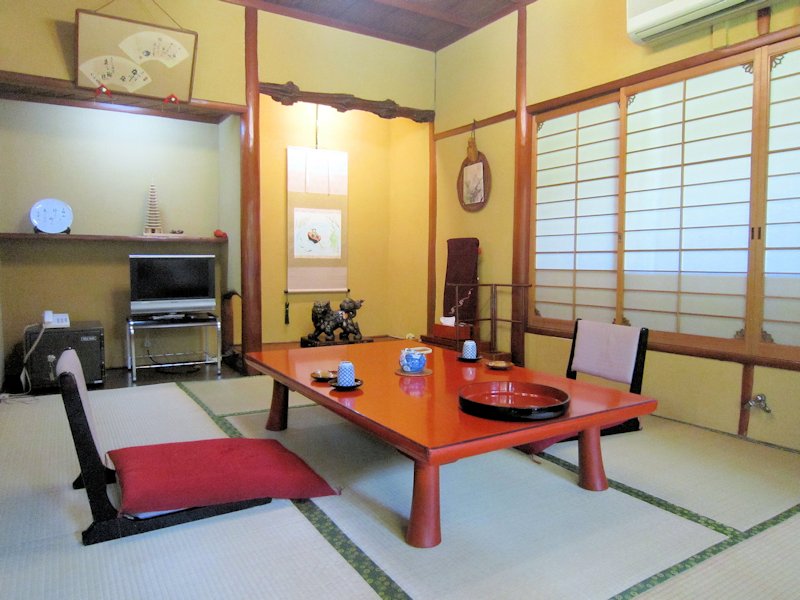 This room is a shared toilet room. Facing the courtyard, you can see the beautiful courtyard beyond the shoji screen. The room size is 12 tatami mats and can accommodate up to 5 people.
A kettle, tea and tea confectionery are provided in the room. In addition, there are yukata, towels and toothpaste sets.
Each room also has a TV and air conditioning. Depending on the room, you can also connect to free Wi-Fi. If the connection is not very good, we apologize for any inconvenience, but please return to your room after connecting once at the Wi-Fi point in the ryokan. If you do not know the Wi-Fi point, we will inform you immediately, so please let us know at the front desk.
The courtyard, lit by night lighting, is very atmospheric. Please relax to your heart's content.
Higher grade guest room with private toilet
There are three rooms with private toilets at the back of the ryokan.
Although it does not face the courtyard and you cannot enjoy the view from inside the room, it is a Japanese-style room with a more protected private space.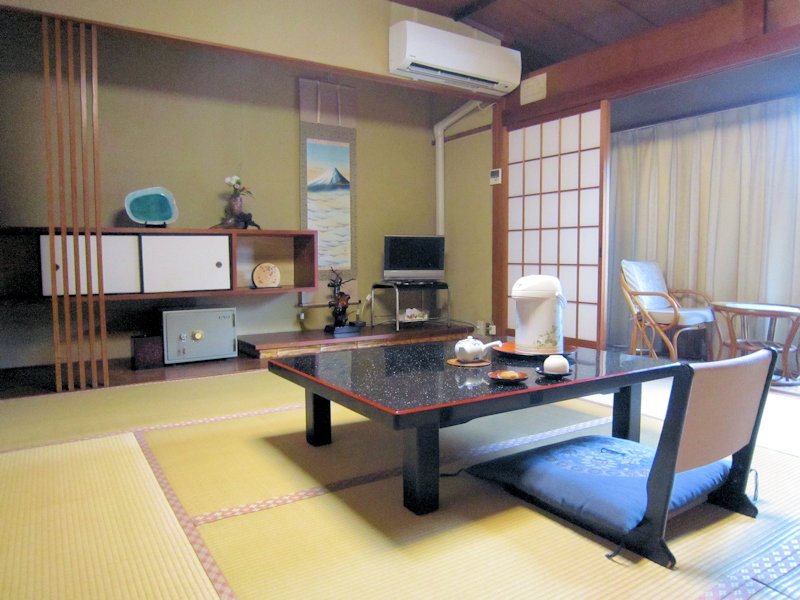 All rooms with private toilets have an antechamber. There are two types of rooms, 8 tatami mats and 14 tatami mats. Both have antechambers.
Reservation of 14 tatami room will be accepted from 4 people or more. Although the maximum occupancy of the 8 tatami room is 4 people, it is mostly used by couples.
Electric toilet seats, and buckwheat pillow
The toilet is the latest electric toilet.It is a so-called bidet.
As bedtime approaches, we will lay a futon in the room. The pillows are made from traditional Japanese buckwheat, so you can sleep comfortably.