Two parking lots
STAY >Free parking information
There are two parking lots at Ryokan Taishoro.
There is a first parking lot next to the entrance and a second parking lot about 80m west. The first parking lot can accommodate 4 to 5 cars, and the second parking lot can accommodate 8 to 10 cars.
Parking is free. Please park your car in a vacant place, not by reservation.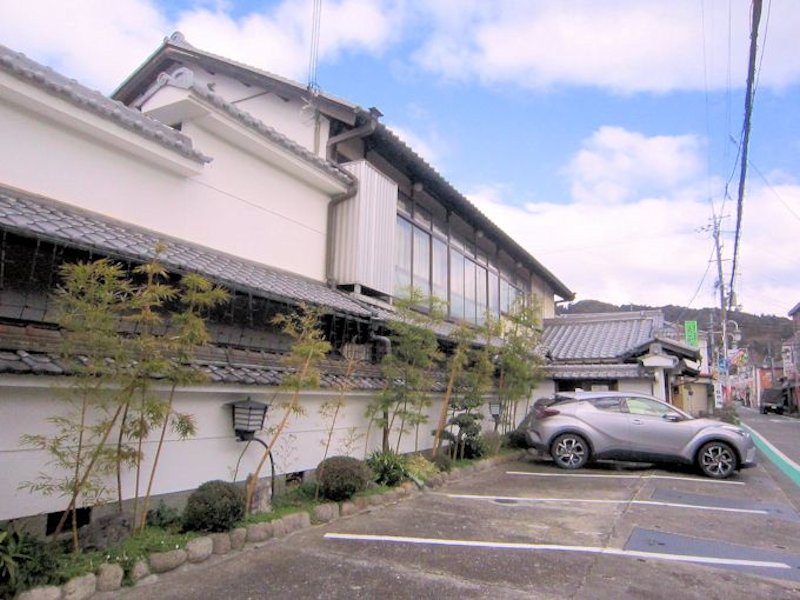 First parking lot next to the entrance
Check-in is at 3pm and check-out is at 10am, but parking is possible between 10am and 3pm if you wish. Please let us know from the front door when you arrive.
15 minutes from NishiMeihan Tenri Interchange via Route 169
We will inform you about the time required to reach Ryokan Taishoro.
It is about a 30-minute drive from the Nara Park area, which is the center of sightseeing in Nara. It is about 15 minutes by car from downtown Tenri. In each case, please drive south on Route 169. When you enter the Miwa area, you will see the big torii gate of Ohmiwa jinjya Shrine on your left. After passing the torii, turn left at the first intersection "Miwa intersection". There is a gas station there, so it's an easy-to-understand landmark.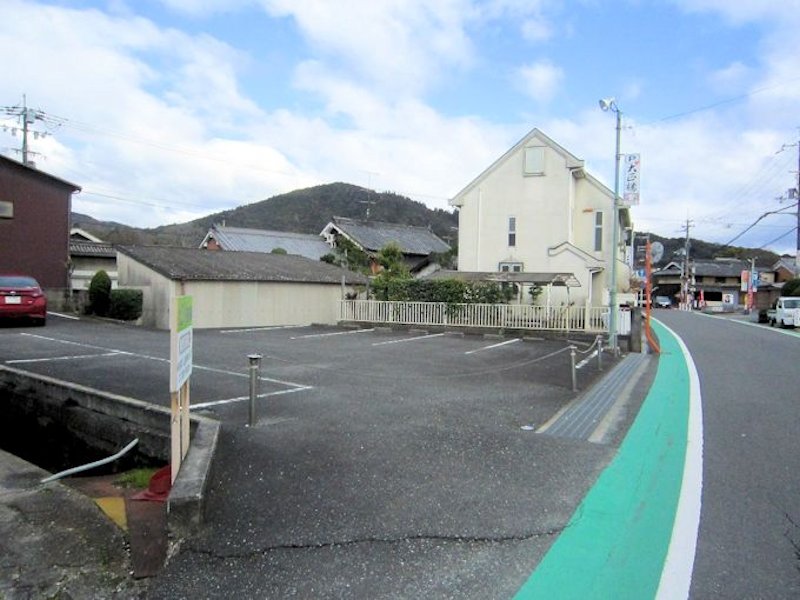 Second parking lot of Ryokan Taishoro
After turning left at the intersection and proceeding for a while, you will soon see the second parking lot on your left. There may be a chain hanging in front of the parking lot, but it can be easily removed, so please remove it before putting the car inside.
About 15 minutes to Asuka Village
Traveling by car is very convenient. A car is indispensable for enjoying sightseeing in Nara prefecture, where the transportation network is not well developed. Asuka Village, where the original scenery of Japan remains, is a 15-minute drive away. Hasedera Temple, which is popular for its eleven-faced Kannon, is also about a 15-minute drive away.