Sakurai city, a place where a country called Japan was born
STAY >Land of the beginning of Japan
Sakurai is located in the center of the south-east part of Nara Basin, the cradle of Japanese culture.This city has a long history.It was first developed as a political,economic and cultural center.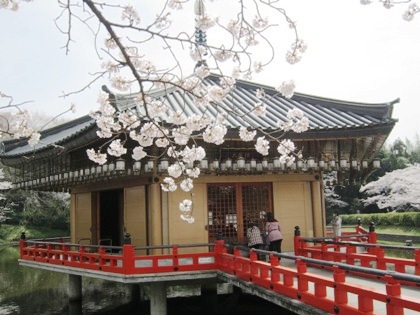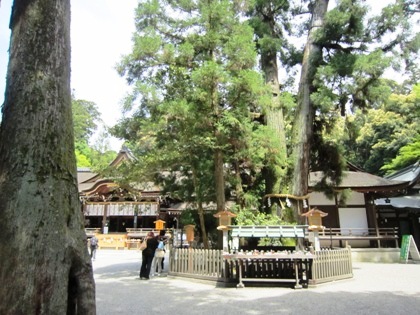 This rich history can be seen from the remains of palaces and ancient civilization, and by burial mounds dating from between the 2nd and 6th centuries scattered all around the city.
In the middle ages,SAKURAI was a borough of shinto shrines and Buddhist temples, where numerous cultural and trading activities took place.
Later,it was used as a stop-over by travelers and it is now known as the city of the temples.
The specialities of the city, known all over Japan, are wood and Somen (Japanese vermicelli).
Beautiful cherry blossoms bloom in many places of Sakurai City.
The landscape is beautiful throughout the year.
In spring,the plains and mountains are covered with flowers and greenery,with cherry blossoms and with spring dew which blurs the lines of Mt.Miwa.The garden of the Hasedera temple is covered with peonies.In summer,one can feel the freshness of the rivers.
Tanzan shrine is famous for its red leaves in fall.
In autumn,the colors of mandarin oranges and persimmons can be seen near Yamanobe. The Tanzan shinto shrine is covered with splendid red autumn leaves.
As winter comes,the mountains,rivers,shrines and temples become covered with a light layer of snow. The landscape of every season brings tranquility and calm in surroundings embellished with historical monuments and other proofs of the traditional cultural heritage.