Nara city where tourist attractions of world heritage are gathered
STAY >Nara sightseeing center area
Nara was the capital of Japan,called Heijokyo,from 710 to 784.
It was considered the cradle of Japanese culture,arts,and crafts.Buddhism first flourished here under the strong patronage of successive emperors and empresses.Major cultural heritage in Nara had been registered on the UNESCO's World Heritage List as an irreplaceable part of the cultural heritage of all humanity.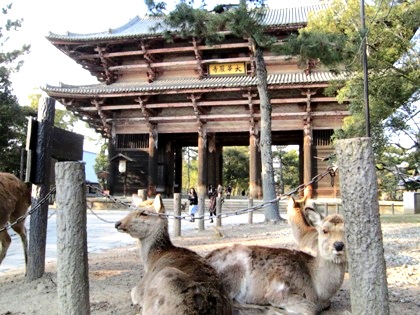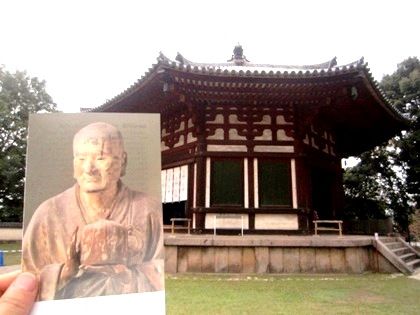 The Buddha Statue of Todaiji Temple is very amazing.
Todaiji Temple is famous for its Buddha Statue.

It was founded by Emperor Shomu to enshrine the Great Image of Buddha(Vairocana Buddha)and as the General Head-temple of all provincial temples in Japan.It was completed in 752.Unfortunately,fire destroyed the edifice twice, and the present structure,which was rebuilt in 1692,was scaled down to two-thirds of the original size.

Nevertheless,it is the largest wooden building in the world and the magnificent structure is sure to fill its visitors with awe.
I recommend you to visit Nara National Museum and Kofukuji Temple.
Nara National Museum stands in Nara Park.
The West Gallery,the original building,was opened in 1895,while the East Gallery was constructed in 1973.
Apart from the regular exhibition of Buddhist relics such as sculptures,paintings,applied arts,calligraphy,and archaeological objects, there are also several special exhibitions through out the year,such as the special exhibition of treasures from the Shoso-in Repository for two weeks in fall.
Kofukuji Temple is also World Heritage Site.
In addition to the five-story pagoda,which is well known as a symbol of Nara,various buildings and historic Buddhist statues remind us of the long,impressive history of this temple.