Capacity and banquet information
STAY >Capacity of the ryokan
We can accommodate up to fifty people.
We receive reservations for banquets from 5,000 yen to 12,000 yen.
We prepare light meals too; these range from 3,000 yen to 10,000 yen,
as your budget allows.
Miwa is very famous for its Japanese thin noodle.
Miwa is the home of 'Miwa Soumen',a thin wheat Japanese noodle, so we serve a variety of these 'Soumen'dishes. In addition, dishes using special ingredients from Nara are popular.
You can enjoy Nara's chicken "Yamato-nikudori", "ancient rice" of black and red rice, "Hishio" which is an ancient seasoning, sesame tofu combined with seasonal vegetables, and fresh sashimi.

All our dishes are prepared in a creative way.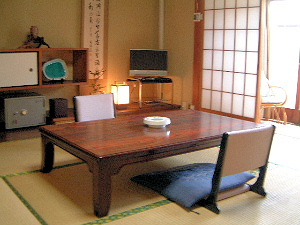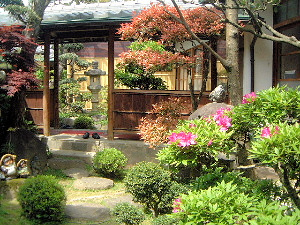 The room types of Ryokan Taishoro
There are twelve Japanese-style rooms.
The rooms are divided into four types:1.six mat rooms 2.twelve mat rooms(double six mat rooms)3.eight mat rooms4.fourteen mat rooms.
This two storey-inn is made of wood.
The first floor consists of guest rooms, while the second floor has banquet rooms.
You can enjoy Japanese calm atmosphere in our ryokan.
If you walk through the corridor of the Japanese garden, you can forget the flow of time for a little while.
Please enjoy this pure Japanese atmosphere with an inner calm.
We plan to offer a course of dishes with a health theme in the near future.Gourmet dishes are fine, but we are interested in simple and beloved tastes, which means "food" which has nourished Japanese for centuries.
We've come to think recently that we'd like to focus on ancient rice and sesame. It is important to seek the food which suits the environments of the place where we live.