Japanese cuisine with playfulness
STAY >Taishoro cuisine
We mainly serve ingredients from Nara prefecture, and offer seasonal dishes.
For celebrations such as birthdays and wedding anniversaries, we also accept orders for gorgeous raw fish, whole fish sashimi. The total number of kaiseki dishes starting with appetizers is around eight.Please enjoy the dishes that reflect Japanese tradition.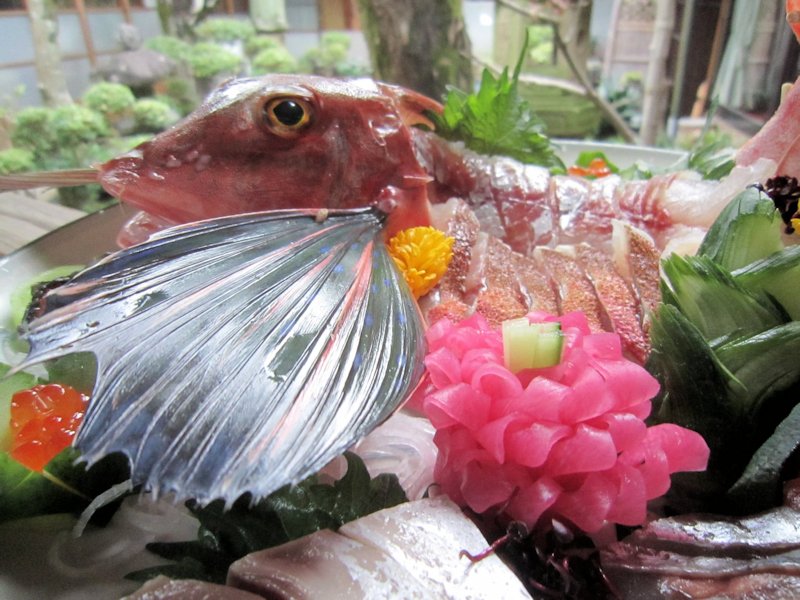 The whole fish sashimi of gurnard
It is popular for ceremonies and surprise productions. The type of fish depends on the one that arrives on that day. We can also use red radish to make flowers and cucumber to produce pine trees.
Valuing local ingredients
We serve delicious dishes using rice, chicken, pork, potatoes, bamboo shoots, green vegetables, strawberries, persimmons, etc. from Nara prefecture.
It makes sense to taste what is harvested locally.
The word "local production for local consumption" is attracting attention in Japan as well. Nara Prefecture does not have a sea, but it is geographically close to Mie Prefecture, Wakayama Prefecture, and Osaka Prefecture, which face the sea, and many fish can be obtained in modern times when transportation means are well developed.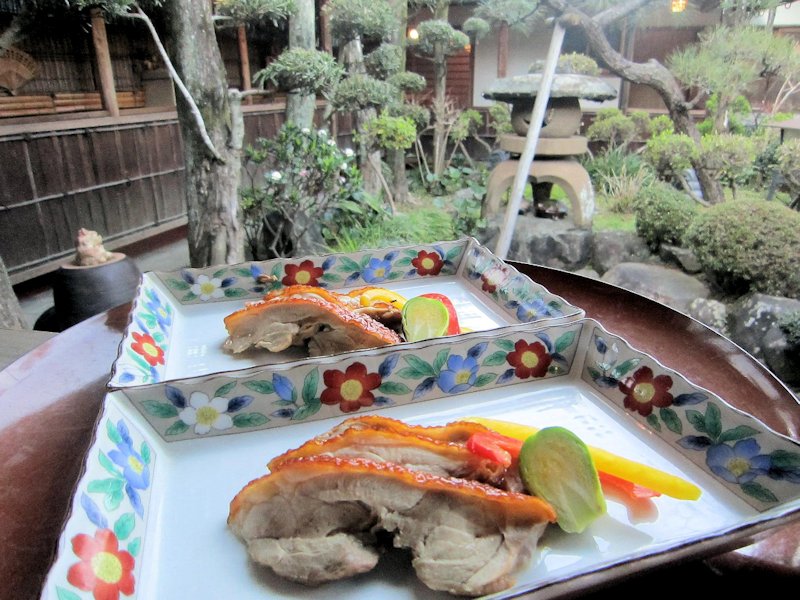 Teriyaki of Yamato-nikudori chicken
It is a delicious chicken from Nara prefecture. It is popular for its nostalgic "Kashiwa" taste. It is also useful as a gratin ingredient.
Black rice and red rice
If you order, we also offer rice that was eaten in ancient times.
It is a sweet rice with a black or red color.
It is no exaggeration to say that Japan, where rice culture has prospered since ancient times, was established by rice. The wishes for a good harvest and prosperity of descendants are still transmitted to shrines in various places.