Tanzan shrine is cool even in summer
STAY >Fujiwara no Kamatari
Tanzan jinja Shrine is in the mountains of "tonomine".
It is a very beautiful shrine with a vermilion building. It is also known as a famous place for autumn leaves.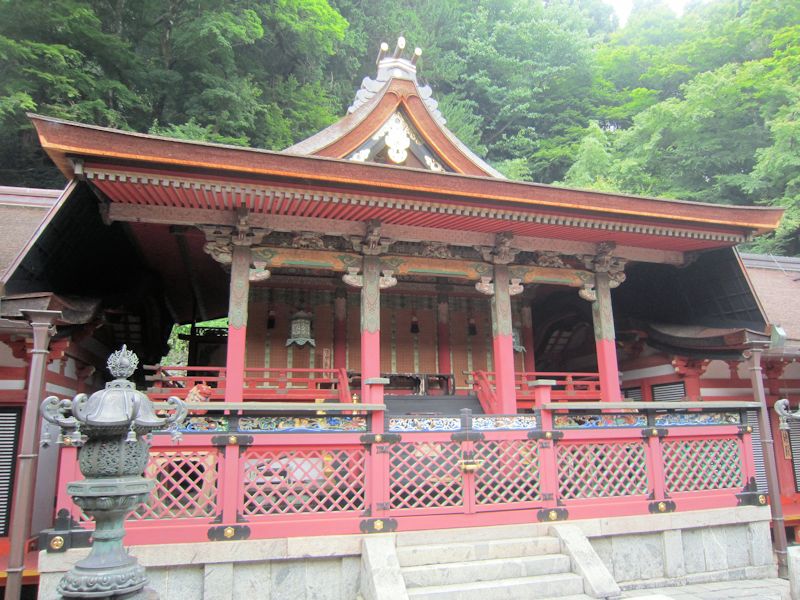 It is a relatively cool place even in summer.
Because the Nara Basin is surrounded by mountains on all sides, the summer heat is a great enemy, especially for foreign tourists. However, Tanzan jinja Shrine is like a summer resort.
Not only the Tanzan Shrine, but also the Shinto shrines that worship God are covered in dark green. We reflect on the history of God that has been admired in nature since ancient times.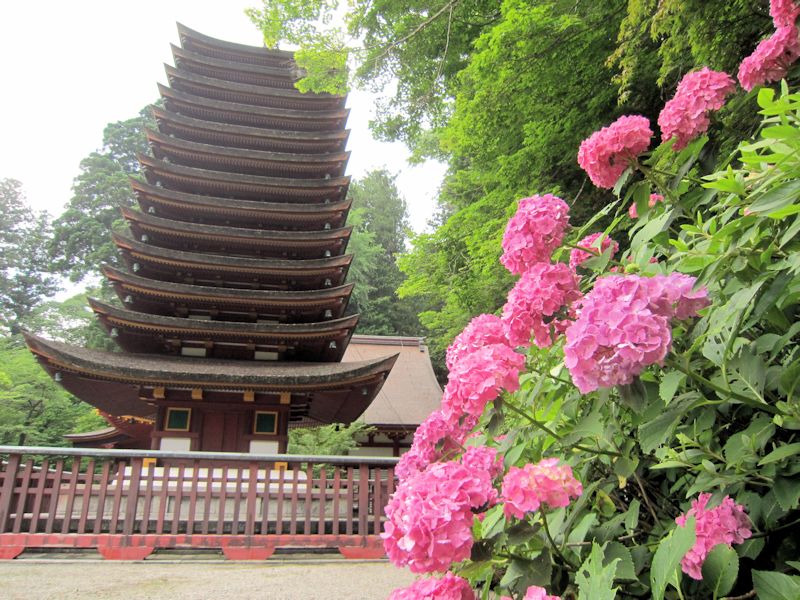 The 13 story pagoda is very unique and beautiful
The wooden pagoda that is 13 layers is very beautiful.
The roof that overlaps beautifully curls, and the angle to look up from directly under is also recommended. The hydrangea that blooms in the early summer makes the 13 story pagoda more beautiful.
Place of political rigging
Tanzan jinja Shrine is also the place where political rigging took place.
Even now, there is still a place of rigging in the mountain behind, which conveys an atmosphere that has greatly moved Japan's history.
The Tanzan Shrine worships "Fujiwara no Kamatari", who has rigged, and its statue attracts people. The statue has a mysterious atmosphere, as if breathing. If you go to the shrine, let's come and see it.